ABOUT US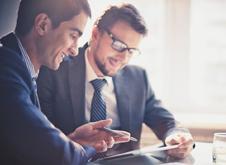 PJSI an international group of multi-disciplinary engineering consultants with headquarters in Kuala Lumpur, Malaysia and worldwide offices to serve the various geographical locations including Dubai and Abu Dhabi, U.A.E is structured to provide a comprehensive and quality range of professional services. PJSI has successfully undertaken numerous public and private sector projects with international standard expertise in planning and design of building and infrastructure projects. The various professional disciplines are seamlessly integrated at PJSI to provide a high quality service in…
Company Profile
With over 17 years of experience our name in the industry, PJSI has now established itself as Architectural & Engineering Group that symbolizes quality and innovation. Our name "PJSI CONSULTANTS'' is our direction as leader in design innovation.
We are a team player aptly summed up, our design and engineering teams consists of members who have vast experiences in various types of projects that range from villas to multi block buildings development; Hotels and Resorts, Schools, public utilities development; township development, highways and bridges, light transit system and more.
We employ the latest technology to complement the skills of our staff.
We always serve the best interests of our Clients as we appreciate all opportunities to us.